Harper Community Cemetery
Cemetery - Directors Wayne Rogers, Pres., Jeanette Bode, Sec-Tres., Justin Marschall, and Spencer Hart, Directors
199 North Ranch Rd. 783, Harper, Texas 78631
CONTACT:  Jeanette Bode, Sec-Tres. at 830-864-4429 (H), 830-329-1848 (C) or email 
Jeanette.bode@aol.com
Wayne Rogers, 830-257-4519
MAIL: Harper Community Cemetery, 162 Bobbie Lynn, Harper TX 78631 or c/o Security State Bank & Trust, P.O. Box 38, Harper, TX 78631. 
(Download & use donation form below for gifts & memorials)
Cemetery History
John Alexander Rogers, Jr. was born May 14, 1817, in Rogersville, Hawkins County, Tennessee.  First serving as a courier to Stephen Austin and Sam Houston in 1835-36, he was a soldier for the Republic of Texas Army until 1845. He brought his wife and family to Harper in 1876.
John died January 22, 1886, and was buried here, just a few years after the first post office was established. Prior to his death, Rogers deeded 2 1/2 acres for the Harper School on Jan 30, 1885.
His widow, Mary Williams Rogers, deeded his grave site along with 3 acres to establish the Harper Cemetery on June 26, 1897.
Cemetery Donation Form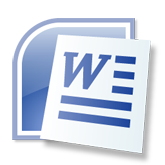 May be used when sending a gift or memorial for the cemetery.
Cemetery Plot Reservation Application
PDF
Form includes contact information for submitting

Harper Community Cemetery
on findagrave.com