3rd Quarter Harper Newsletter
PDF
Scholarship Recipient for 2023
Zane Schubert
Congratulations to Zane Schubert on receiving the scholarship from the Harper Community Chamber of Commerce, having been chosen by the Community Foundation of the Texas Hill Country, who manages that fund on our behalf.
This scholarship is available to use for trade or technical school education.  Making the presentation is Roy Kasper, Director of the Harper Communuty Chamber of Commerce.  Best wishes to this deserving young man!
Minutes of the Previous Meeting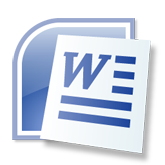 Committee Report
Summary of Changes to the By-laws
*Approved at the meeting of May 16, 2023
Bylaws reviewed and proposed changes include:

Arrangement (Ex. All items relating to meetings, membership etc. are together)

Grammar -some word choices/punctuation

Full explanation of name of Corporation to align with Certificate of Formation

Removal of policy items (Ex. Specific fees, listing on website)

Minimum number on Board from 4 to 5

Clarification of replacing vacancies on the Board

Election of members of Board 
                       Pres., Sec., Director 2 & 4 on even years, 
                        VP, Tres., Director 1,3,5 odd years.
Specification of terms of office - (April - April) 

Meetings conducted by Robert's Rules of Order

Definition of quorum

Notice of meetings

Date for submission of budget

Date for termination of membership – no dues payment by 3/31

3 members in good standing on committees – appointed by Pres.

 Include a Nominations Committee & an Audit Committee

Wording of termination of membership

Proxy votes

Membership fee determination date
Submitted by:  

Linda Lee, Mark Schumpelt, Gary Guenther
February 7, 2023
Proposed By-laws, April 2023
PDF